Retail Remodeling and Construction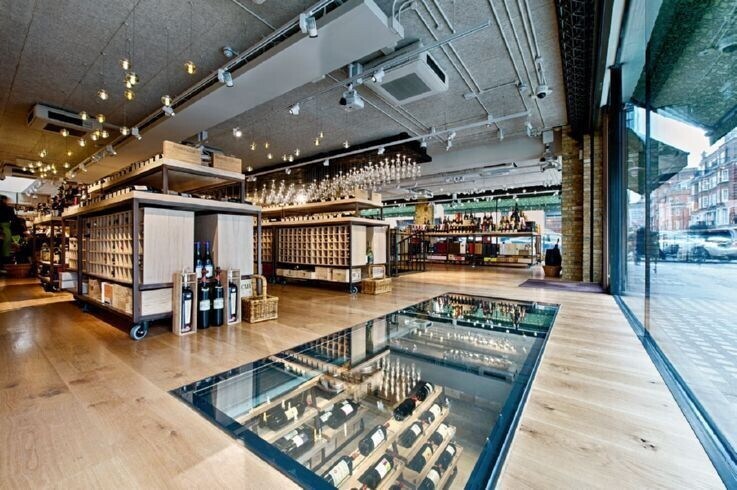 Refresh your retail space with remodeling services from East Coast Construction SD.
When it comes to retail space, the professionals at East Coast Construction SD focus on offering quality remodeling and construction services in Melbourne & Port St Lucie, Florida. Whether you are starting a new business or have an existing facility, we can provide service options to enhance your space.
Every retail space needs to function well with an efficient layout as well as be appealing to consumers. With any remodeling or construction project, the process needs to be streamlined to provide you with a cost-effective plan, one that will give you exactly what you need to succeed. With our team at the helm, we will work with you to understand the terms of your project. Do you want to add on to your retail space? Are you looking for a complete remodel of an older building? Do you want a refreshed look with modern finishes to meet today's consumer needs? Whatever the case may be, we can help by building a plan that will work for your ideas and goals.
Developing a Plan Focused on Your Needs
After gaining an understanding of your project needs, we will develop a cost estimate and design option. We can provide alternatives so that you have several options to choose from. We work on permitting and zoning needs as well as any issues that need to be addressed for a Melbourne, FL property. With meaningful preconstruction, our team members can help you make informed decisions about the scope of your project.
Once you have decided on your project and plans, we will get to work. We have an expert team with vast experience that can put your plans in action. We will provide scheduling and logistical planning to ensure that your project looks great on paper and measures up to what wish to see develop within your retail space.
There are several retail project types that you will find can help your business grow and succeed. A buildout is one option, providing you with a new space. The property will be demolished and restructured to meet your business needs. This is often done after an older property is purchased and will be home to a new business.
If you have a storefront, we can provide construction and remodeling services to make the space more appealing to customers. With a storefront, the goal is to create a space that will drive foot traffic. Your business needs to catch the eye of passersby so they will stop and get to know your services or products.
If your business is rebranding, we can revamp your existing property to meet your new standards and products. Our team can envision a new space that will work well with your new business focus. Many businesses today are looking to be more environmentally friendly. Remodeling changes can easily be completed to make a space more eco-friendly including adding new energy efficient options like an HVAC system or electrical changes.
Schedule a Free Consultation to Learn More
Whatever your retail project needs, we can help. Our team is full of ideas and experience to help bring your project goals to life. Give us a call today at 321-676-8972 to schedule a free consultation and to learn more about this service option we provide our clients.