Residential Kitchen Remodeling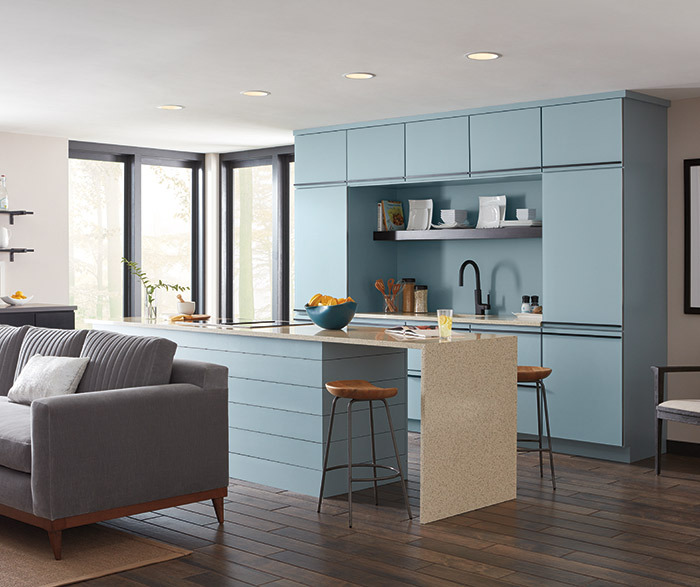 When it comes to a new kitchen design, the process may seem overwhelming, especially if you have never completed a remodeling project before. There are so many aspects to consider, starting with how large of a remodel you wish to complete. If you are just replacing the cabinets or countertops, the project will take less time an effort than a complete redesign. At East Coast Construction SD, we provide quality kitchen design and remodeling services for homes on the Space Coast & Treasure Coast so that you can easily plan out your next project. We work closely with our clients to understand the exact look you are trying to achieve. We have many options to meet your every expectation, and we work very hard with an intense customer focus to make sure every project is successful.
3D Rendering of Your Kitchen Design
Our team of designers know how to help you see your dreams become a reality. If you have started thinking about a remodel, you most certainly have questions. From material types to finishes, there is much to consider. With our help, we can go over the entire plan from start to finish, helping you to configure the right design for your project needs. Visualizing how your new space will look once completed can be difficult. To help in this process, we offer a 3D kitchen rendering of your design. Our experts go over every aspect of your design and then input the plan with the latest technology to create a visual rendering. With the visual, you can clearly see what your new kitchen will look like. This helps to eliminate anything you thought you liked and replace it with other color choices or finishes.
Create the Kitchen You've Always Dreamed About
We have a large grouping of manufacturer catalogs that provide items you can choose for your kitchen remodel. We work with only the best manufacturers so that you can have the kitchen of your dreams. There are so many aspects to consider, it can help to have our designer's assistance, guiding you through the selection process. Flooring, cabinetry, lighting, appliances, sinks and fixtures only scratch the surface of the decisions you need to make when designing a kitchen. There are thousands of types of items to discover and the choices can be overwhelming.
With the help of our designers, the planning processed is more streamlined. We go through every aspect of the kitchen space, ensuring you choose what meets your budget requirements and design aesthetic. Each item has a variety of colors, finishes and textures. If you have a design style in mind, our team can help you narrow down your choices based on what you like. If you prefer the trendy farmhouse look, we can show you cabinetry and countertop options as well as light fixtures and cabinet knobs that will be of this design.
Here are a few of the many considerations, as you evaluate exactly what you are looking for in your kitchen remodeling project:
Your kitchen's layout. Don't feel that you are "stuck" with your existing layout. You might want to consider an overhaul, and we can guide you here.

Size of your kitchen. Is there room for an island in your kitchen? Are you looking to expand your kitchen?
Type of natural stone. If you're considering natural stone, do you have a preference? We have all of the options and samples to help you find what you're looking for including granite, quartz, and marble.

Colors. Do you have a preferred color scheme? You must know that materials such as countertop quartzoffer a lot of color varieties you can choose from.
Infrastructure. Is the condition of your floors sufficient for a kitchen remodel?
Lifestyle. Are you looking for a kitchen with an emphasis on entertaining? Do you cook frequently and want easy movement throughout?
Budget. What is your budget? We will work with you closely to achieve the perfect kitchen remodeling, no matter your budget.
Orientation of sunlight. How much natural light does your kitchen receive?
Condition of your home. Is your home vintage in its design, or modern?
Condition of adjoining rooms. This will affect your goals in your kitchen, as it all needs to tie together!
Contact the Team at East Coast Construction SD
Having a guide during the kitchen remodeling and design phase is essential. Let our team at East Coast Construction SD get started helping you begin your journey to a new kitchen. With professional help, you can make decisions that will meet your design desires and create a kitchen that you truly love and are proud of. Don't try to plan alone. Have our designers provide the much-needed assistance to make the process more enjoyable and simple! Learn more about what we can do for you - call us today at 321-676-8972.