Full Home Remodeling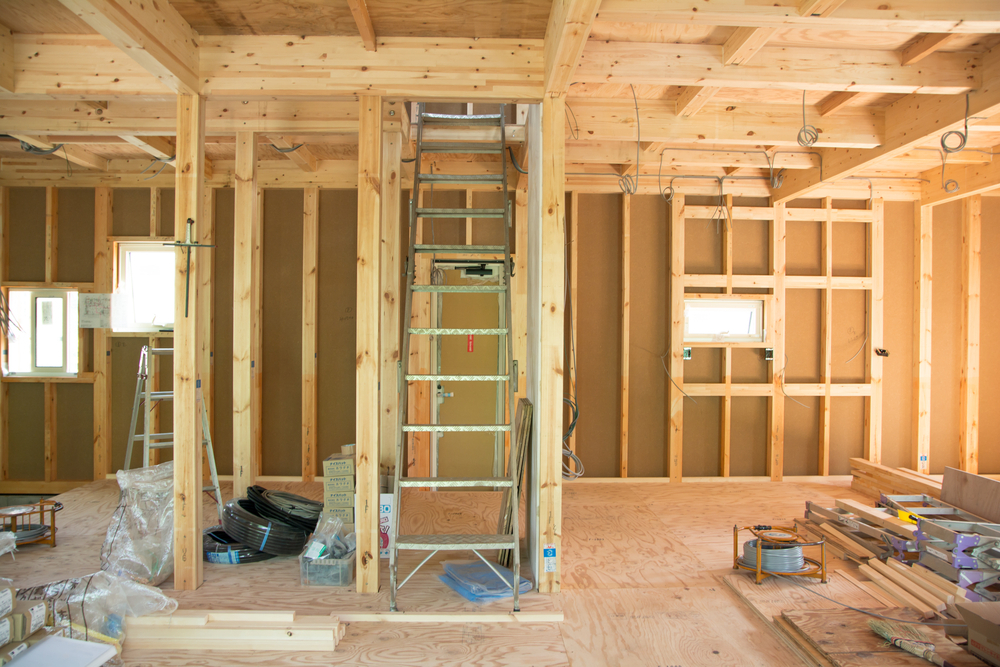 Professional Home Remodeling Services in Brevard County Florida.
When it comes to a full home remodel, the process can be daunting. Many homeowners that live in older properties want to upgrade their existing home to a more modern space but thinking about remodeling the entire home all at once is overwhelming. There are so many decisions to be made and the home will be a construction zone for a decent period of time. Having the right contractor by your side ensures the process runs smoothly, all decisions are made correctly, and the design meets your families wants and needs. At East Coast Construction SD, we offer full home remodeling services in Melbourne, FL and surrounding areas to ensure that your home is revamped, providing a comfortable space and protecting your overall investment. Now let's begin with the steps you need to take to start your renovation.
What you can remodel yourself and what will require a contractor
The home remodeling process can be tricky. There is so much to consider and estimates for the project need to be extremely close for a budgets plan to come together. As the homeowner, you don't want any surprises. Unfortunately, with older homes, surprises often occur. This is why the initial estimate is so important. The project needs to be estimated correctly and the homeowner needs to understand the full scope of the remodel. A contingency plan can be created to handle any surprises along the way. Our team works well to help create a budget-conscious plan to ensure that your entire home can be remodeled to your specifications, top to bottom.
To begin, we will visit with you and review your ideas for the home. By taking a look at your space, we can help create a plan that will meet your requirements and budget needs. We fully inspect the home to see if any problems might occur and help you to make all the decisions involving the remodel. Small projects like painting, and baseboard installation can be learned fairly quickly with modern technology. It is when it comes to doors and windows installations, and full-scale demolition that it may be smarter to hire a professional than to do it yourself.
Designing a Plan and Calculating a Budget
Remodeling the home involves several components. You have to figure out your flooring choices, paint colors, any walls you want removed, new cabinetry, any special features, light fixtures, hardware, finishes, etc. Every aspect must be reviewed and considered. That's where are design experts come in.
We will discuss with you what design ideas you have in mind. Do you like a certain design style? If so, we can provide you with information involving products that meet the design type. If you like a Farmhouse style, we can show you rustic type products for installation, including flooring, cabinetry, etc. If you prefer a more modern approach, we can provide info on that design area as well. No matter your preferences, we can help you find items that meet your design needs as well as the scope of your project. We schedule everything in a timely fashion, working to have items arrive on time to complete the timetable of your remodel. If you are like most homeowners, you are living in the home where the project will be completed. We take great care to ensure the process runs smoothly so you can continue to live in your home without feeling completely disrupted.
When determining budget, there's so much to consider contractors, paint, flooring, cabinets, countertops, and much more. You'll also have to consider the time that each task will take. This is why choosing a professional, efficient contractor is so important. The same task could take one contractor half the time of another contractor, potentially saving you thousands of dollars.
Demolition and Construction
Removing various elements like drywall, electrical and plumbing, and flooring can be tough and tricky work. If you're willing this is a good time to try and save some money, but only if you're willing to do it yourself. No matter who does the demolition, be sure to prepare your home for what is about to happen. It is almost impossible to keep all the dust, tools, and excess materials clean during the renovation process. This might be the shortest stage of construction, but it can often cause the most chaos and disruption.
Depending on the size of the project will have a major impact on your living situation for the time being. In the case of a large project, like a full kitchen or bath renovation, you may have to consider temporary relocation or have the ability to adapt accordingly. If being without power and water, or a kitchen and/or a bathroom is too disruptive for your daily lifestyle, look into staying elsewhere for a little while.
During the heart of the construction phase, this is the time in which will truly test your patients. For homeowners this is the time where you will begin to see your project come together. At first it will seem like countless craftsman are coming in and out of the house. Kitchen and bathroom cabinets and fixtures are beginning to be installed. Carpentry, flooring, and painting are being touched up and finalized. And the hundreds of small, detailed decisions are now bringing everything together. But after the initial wave of install settles in is really when homeowners begin to see they're home changing before their eyes. In our own words this phase is the "make or break" part of any project.
If you are considering a full home remodel, give our office a call today at 321-676-8972. We can provide you with excellent resources to get the ball rolling on your project.