Schrock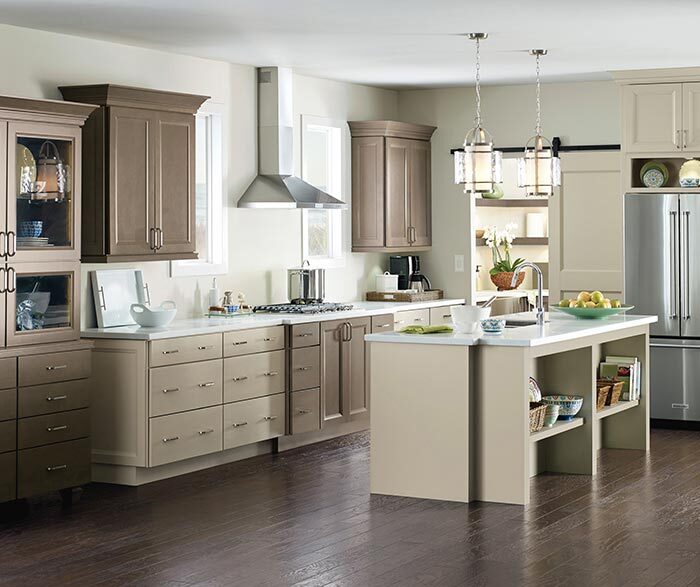 Manifest your unique vision of home with the gallery of beautiful finishes and finely crafted doors from the Schrock™ family. Whether looking for designer-inspired color, intelligent storage, or just simple style basics, Schrock is your trusted brand for expressive, well-built cabinetry backed by the reassurance of a limited lifetime warranty.
As a certified member of the Kitchen Cabinet Manufacturers Association's (KCMA) Environmental Stewardship Program, Schrock demonstrates an ongoing commitment to sustainability. By achieving this certification, Schrock goes beyond minimum industry requirements and demonstrates leadership in a growing area of concern and importance.
Boutique™ series
Your home reveals your cultured tastes, interests and appreciation for all things beautiful. Surround yourself with the character color and artisanal craftsmanship found in the Schrock Boutique™ Series collection.
Trademark™ series
Ensure your kitchen is as functional as it is beautiful with the robust offering of intelligent storage options nestled behind perfectly hued doors from the Schrock Trademark™ Series.
Entra™ series
Create the clean, fresh, current space you envision with style essentials from the Schrock Entra™ Series.
No matter what series you buy, Schrock provides the best quality cabinet at every price point, all backed by a limited lifetime warranty from the number one custom cabinetry manufacturer in the industry.
Schrock is a subsidiary of MasterBrand Cabinets, Inc., an industry leader that comprises a breadth of quality cabinet brands. Since 1926, the MasterBrand family has earned its reputation as one of America's top cabinetmakers, and Schrock has helped MasterBrand achieve this. Beautiful. Functional. Durable. These are the defining qualities of Schrock and all of MasterBrand's cabinet lines.