Quality Cabinets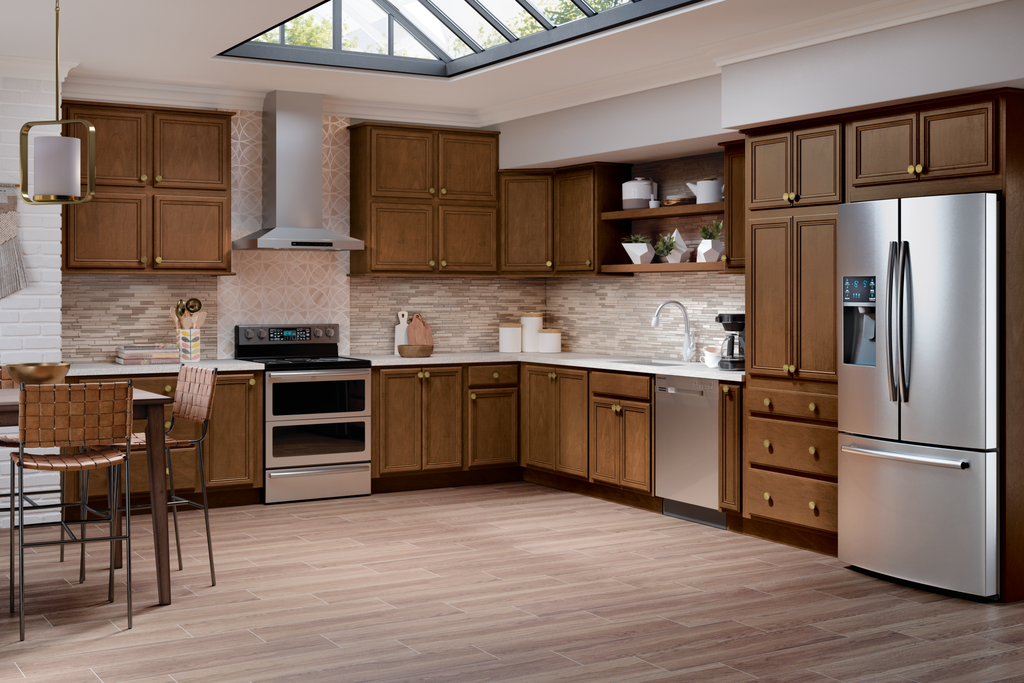 Enjoy the sleek designs and solid craftsmanship of Quality Cabinetry.
Quality Cabinets offers several options for base, wall and vanity cabinets, perfect for your next installation project. Choose from several sizes, door styles, wood species and color combinations to be able to find the perfect design for your home. Over 500 color combinations can be found within the selections, so the hard part will be narrowing down your choices!
Quality Cabinets constructs solid cabinetry, never cutting corners with less than materials. Solid kiln-dried hardwood face frames provide a strong material for the cabinetry, assisting in the design and durability of the installation.
The cabinet products are certified by the Kitchen Cabinet Manufacturers Association and meet industry standards for both construction as well as performance. When using this product for your next installation, you can rest assured that the cabinetry will last for many years to come and be a wise investment.
Choose from a variety of wood types on offer including Birch, Cherry, Laminate, Oak and Maple. Color choices are vast so you can decide to go light and bright with your new cabinet installation or dark. Added components to door fronts allow you to install an intricate face or more streamlined look for your cabinets, all based on your personal preference.
With so many customization options, you can easily find a design that works for the look you wish to achieve in your home. Contact us at 321-676-8972 to schedule an appointment and review the different cabinet options available in the project line.