UMI Pompeii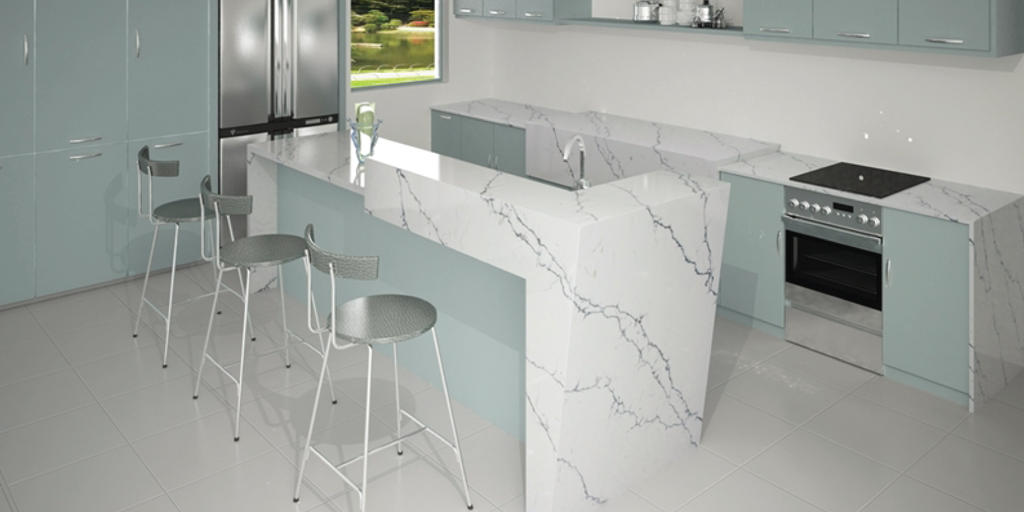 Consider Pompeii Quartz for your kitchen or bathroom remodel.
When it comes to countertop needs, home owners should rely on a durable material.Pompeii Quartz is a natural surface material made from pure and natural quartz. It is bound with resin, inorganic pigments and manufactured with the most advanced machinery, Breton Technology.
Advantages of Pompeii Quartz Products:
Resistant to heat, staining, cracking, chipping, scratching and abrasion
Resistant to chemicals and acids
Resistant to molds, mildew and bacteria
Dense with minimal absorption
Simple to clean with soap and water
Limited 15-year Residential Warranty
Eco-Friendly Production Process
Pompeii Quartz complies with NSF/ANSI Standard 51. The product is also certified by Green Guard as being free of volatile organic compounds, contributing to LEED status. Our products are certified safe for indoor air quality of commercial and residential facilities as well as for children and schools.
Pompeii Quartz surfaces are anti-microbial in accordance with ASTM D6329-98 (2003). The product is also non-porous, stain resistant and easy to clean requiring minimal maintenance. The plant and process for manufacturing of Pompeii Quartz does not pollute the environment and is controlled under the ISO 14001:2004 management system. All the processes preserve the environmental balance and comply with the strictest standards and does not release any polluting gaseous or sound emissions into the atmosphere. All water used in the production is recycled.
The product comes with a limited 15-year warranty, helping to further protect your investment. With such positive attributes, the quartz material is a perfect choice for installations in the home or within a business. The material can be used for kitchen countertops, islands, bathroom installations and more. quartz comes in a variety of colors and veining patterns so you can easily find an installation that will work for your next project.
Contact us at 321-676-8972 to learn more, or fill out our easy online form and we'll be sure to get back to you!