KitchenCraft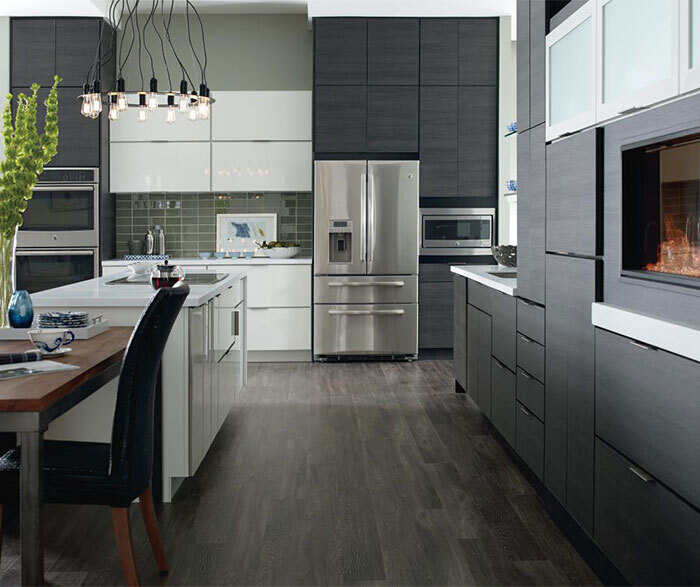 Kitchen Craft
Kitchen Craft is a subsidiary of MasterBrand Cabinets, Inc., an industry leader that comprises a breadth of quality cabinet brands. Since 1926, MasterBrand Cabinets has earned its reputation as America's Cabinetmaker and Kitchen Craft has contributed significantly to this achievement. Elegant. Versatile. Stylish. Defining qualities of Kitchen Craft, one of MasterBrand's fine cabinet lines.
MasterBrand Culture
At Kitchen Craft, we continually listen to the desires of our customers to ensure that our products meet their needs. Whether moving into a new home or improving their current one, our customers want to create their ideal living spaces – it's our goal to help them. This is why we offer both quality and versatility, classically made cabinets with trend-forward European styling designed to fit any budget.
MasterBrand History
Kitchen Craft was founded more than 40 years ago in Winnipeg, Manitoba, and is now sold in hundreds of stores in Canada and the United States. Kitchen Craft manufactures cabinetry for the kitchen, bathroom, home office, laundry and other areas throughout the home. In 2002, Kitchen Craft became part of the MasterBrand Cabinets, Inc. family of cabinet manufacturers, offering multiple lines from stock to custom cabinetry.
MasterBrand Dealers
Only authorized dealers can sell Kitchen Craft products to consumers. Why? Because we believe our dealers provide invaluable service that helps make your project happen how and when you want it to. Dealers measure the space, assist with design, order the products and arrange for installation. They also stand behind the products, addressing any challenges that may arise right then, right now. This degree of attentiveness can only be accomplished at a local level.
Committed to Sustainability
Offering the world's most beautiful cabinetry at a minimum impact, we keep our process simple, fine-tuning our operations and products to be as efficient as possible. As a certified member of the Kitchen Cabinet Manufacturers Association's (KCMA) Environmental Stewardship Program, Kitchen Craft demonstrates an ongoing commitment to sustainability. This includes the use of environmentally responsible materials in cabinet products and reduced environmental impact realized through recycling wastes and using low emission coatings. By achieving this certification, Kitchen Craft goes beyond minimum industry requirements and demonstrates leadership in a growing area of concern and importance.
For a head start on your "Dream Project", check out https://www.masterbrand.com for insparation gallaries and available options!