Decora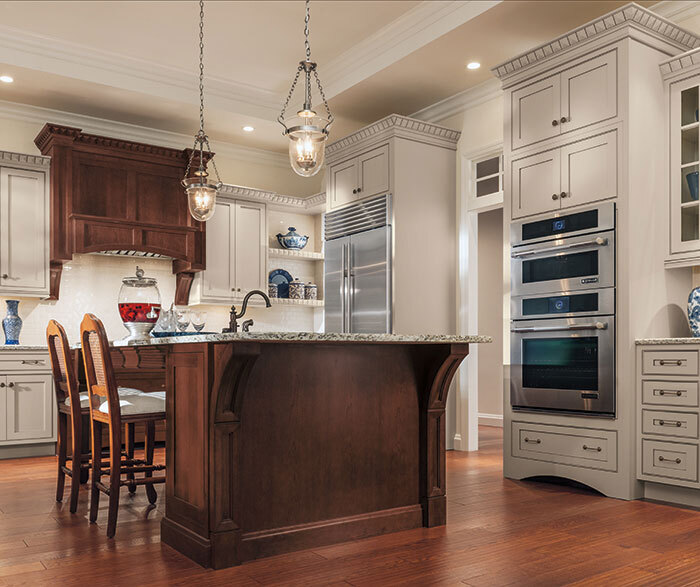 Since 1926, MasterBrand Cabinets has earned its reputation as America's Cabinetmaker, and Decorá has contributed significantly to this achievement.Exquisite Detail. Superior Service. These attributes are what separates a Decorá Cabinetry kitchen from the rest. Every Decorá cabinet is hand crafted in Jasper Indiana, an American woodworking and furniture-making hub since German furniture makers founded the town in the 1800s. Their knowledge has been handed down, generation to generation, and can still be seen in every cabinet we make today.Decorá was founded in 1976 for customers who are truly passionate about their home. These are the customers who look beyond the ordinary…seeking the highest possible quality and a whole world of choices to make design dreams come true.Only authorized dealers can sell Decorá products to consumers. Why? Because we believe our dealers provide invaluable service that helps make your project happen how and when you want it to. Dealers measure the space, assist with design, order the products and arrange for installation. They also stand behind the products, addressing any challenges that may arise. This degree of attentiveness can only be accomplished at a local level.
We simplify your life.
Today's busy lifestyle sets the bar high for organized living. Our selection of interior accessories and convenience items makes it easy to store everything a hectic household needs in a location that is accessible to all. Decorá Cabinetry, beautiful from the inside out.