Cambria Countertops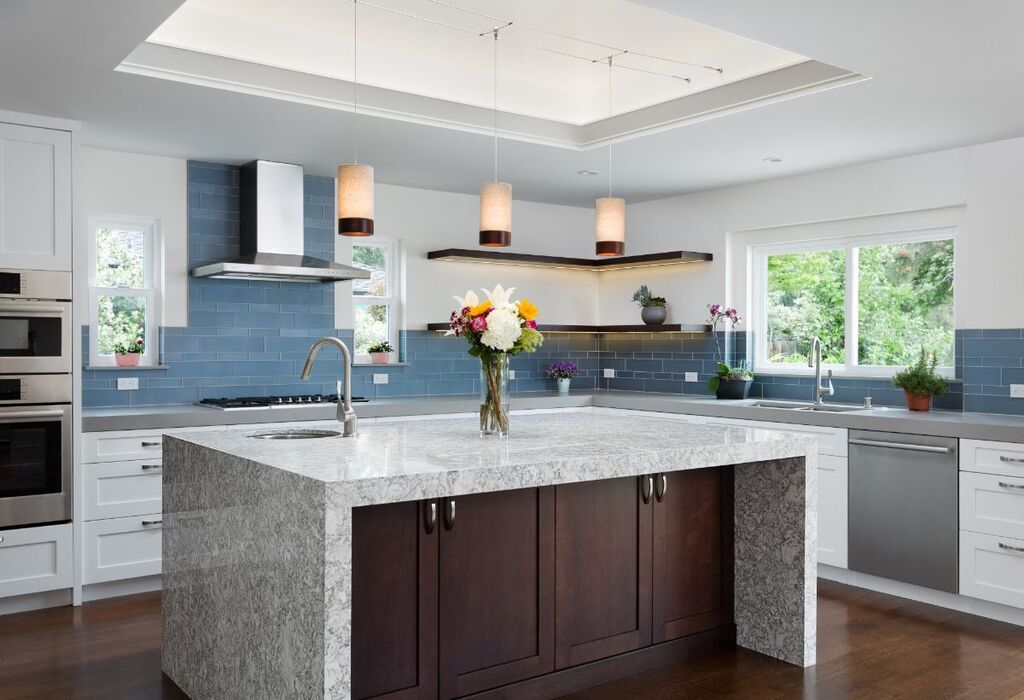 Exceptional products enable Cambria to confidently guarantee your peace of mind for life.
Based in Eden Prairie, MN, Cambria USA is a family owned company providing quality quartz materials. The countertops are American-made, which is a quality that many home owners admire. The company uses innovative and ecological responsible manufacturing techniques in creating beautiful quartz pieces for installation.
Cambria is much harder than granite or marble making it more durable. That means Cambria is less likely to scratch, chip, or stain for years of worry-free service. Other natural stone surfaces like granite and marble require regular sealing and polishing. With Cambria, all you need to do is wipe it down with a little warm water and mild soap. Cambria is nonporous and nonabsorbent so it won't draw in moisture from raw or leftover food, which can harbor harmful bacteria.
THE LEADER IN DESIGN INNOVATION
Cambria® leads the industry with the most diverse and innovative designs to choose from for your material selection. Cambria also offers both Cambria Matte™ finish and high gloss finish to expand your creative options.
THE NATURAL CHOICE
Cambria is created from pure, natural quartz, one of the hardest minerals on earth, for superior durability and performance. Because the stone is nonporous, nonabsorbent, and resistant to stains, common spills like coffee, tea, and wine will have no staining affect.
ENVIRONMENTALLY FRIENDLY
From responsible mining within country to recycling all the water used during processing, Cambria is dedicated to preserving our environment in every way possible. With GREENGUARD and NSF International certifications, Cambria countertops are Indoor Air Quality Certified, and safe for the use of food preperation, allowing for safe placement within schools and near or around children.
FULL LIFETIME WARRANTY
All Cambria products are backed by a transferable Full Lifetime Warranty. Feel the confidence and freedom of living with your Cambria, knowing we stand firmly behind every product we make and every customer we earn. In the rare case that your Cambria has been damaged, our Customer Care professionals will help make everything right.
As they say, seeing is believing. Experience the true beauty of Cambria designs up close for a sense of style and pattern. Order as many samples as you like.
With more than 100 designs available, and new designs coming out every year, Cambria's unique and innovative patterns will give your new kitchen that sophisticated look you've been craving.
Give us a call at 321-676-8972 to learn more about this amazing option for your next kitchen or bath renovation. For more information about Cambria visit https://www.cambriausa.com or visit our showroor for your hand on expierence!