New Ways to Use Technology Within the Construction and Renovation Industry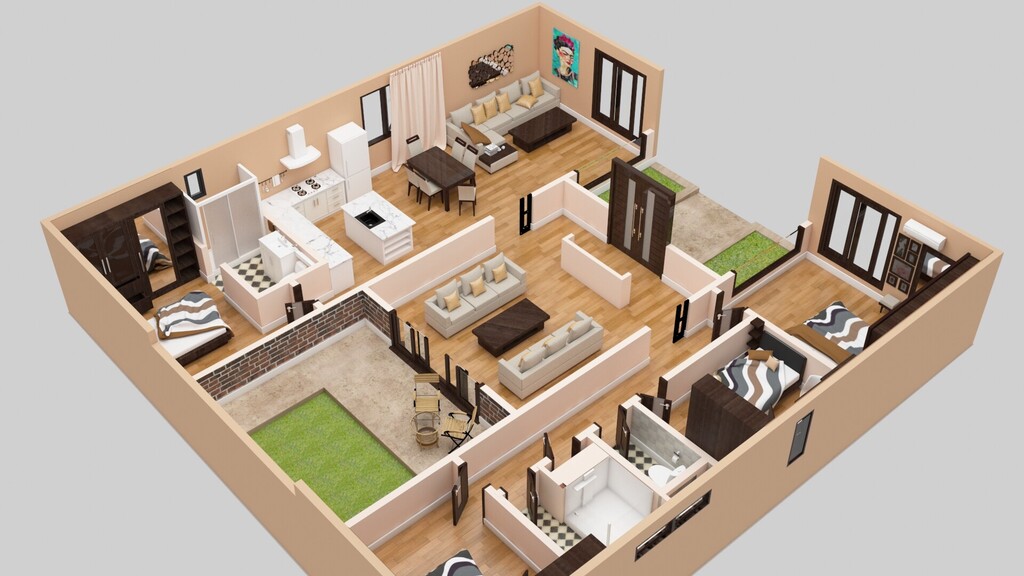 New Ways to Use Technology Within the Construction Industry
Industrial technologies are evolving, and in construction, there is no exception. But the most recent developments extend beyond building equipment alone. The evolution of construction technology is often ascribed to new heavy equipment. But alongside those developments are breakthroughs in connected technologies. The tools extend from the field to the home office, even to the boardroom. Today, construction contributes over 4% to the U.S. GDP–$826 billion in 2017. Driving efficiencies and better-quality outcomes are not about only competition. It is about improving an industry that fuels the economy by all measures.
Green and Innovative Materials
Repurposing recyclables for construction began as early as the 1960s. Now, green construction is a desirable and lucrative investment for construction firms. There are myriad materials construction teams can repurpose. These materials have started as mixtures with traditional materials. Asphalt or concrete mixtures can even achieve greater efficiency when combined with reusables. Solar and wind are making their way into mainstream construction as well.
Virtual Reality
3D printing is a great way for visualizing new projects and, as we discussed, building itself. Virtual reality has become a part of the preconstruction process itself. It's a low-stakes way to visualize an entire project and make critical changes. Virtual reality tools help prevent problems or disasters before construction begins. It's a great way to increase efficiencies before all the greater investments. It also opens doors to greater creativity during design phases. With the advancement of 3D rendering technology and BIM (building information modeling), the ability for BIM models and VR technologies to merge into a more interactive, immersive, and detailed virtual representation of a construction project. You can literally walk into a building that is yet to be erected.
Prefabrication
Prefabrication is nothing new, but technology is making its benefits easier to access. Mobile technologies provide visibility into the manufacturing process for anyone involved. Customers can view related details about the project from beginning to end in real time. Innovators are also improving prefabrication processes and results. In the modern age, prefabrication is an umbrella term referring to the practice of assembling a variety of structural components at a manufacturing site and transporting those sub-assemblies to the construction jobsite upon completion. It is most often used when talking about building and civil engineering, where prefabricated concrete and steel sections are repeated many times in the building plan. Because that particular part or form is duplicated so often, it's easier and more cost-effective to manufacture scores of them at once, rather than build them as needed on-site.
Learn More About East Coast Construction SD
Whether you are renovating your existing home or are preparing to sell, the technology used throughout your home will absolutely play a role in the overall aesthetic. If you've been thinking about remodeling your kitchen or bathroom, consider meeting with the professionals at East Coast Construction SD. We are the leaders in home design and remodeling on the Space Coast & Treasure Coast. Please take a moment to browse our website to learn more.