Must Know Questions to Ask Potential Contractors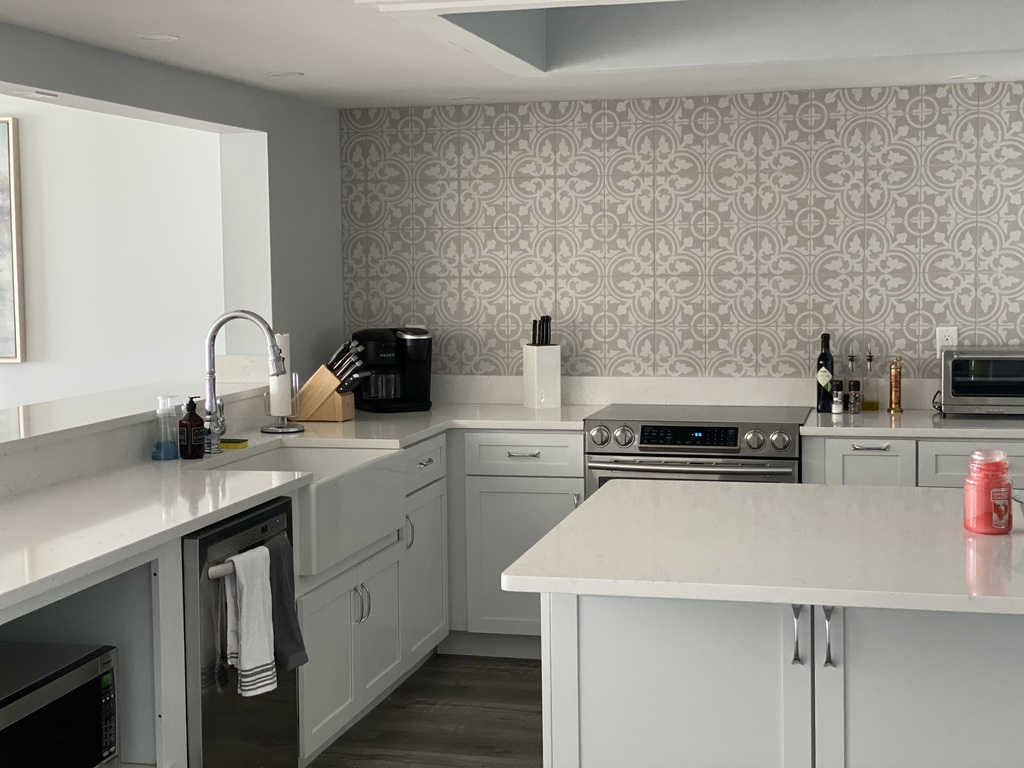 Must Know Questions to Ask Potential Contractors
Finding a potential contractor to remodel your home can feel as if your mother-in-law living in your home for a few weeks. That family type feel comes from the fact you are going to be seeing a lot of your contactor within your home in the time coming, so say goodbye to kicking your feet up after work and relaxing. Depending on the size of the project and the amount of subcontracting involved, it's important to find someone you can get along with who'll do the job right. Knowing there are plenty of important questions you need to ask potential contractors isn't a startling revelation to homeowners, but exactly which ones are crucial to the hiring process might be a bigger mystery. Here at East Coast Construction SD we have compiled the most commonly asked questions to help homeowners learn what they need to know in order to confidently choose a contractor to make their dreams come true.
"How Long Have You Been in Business"
Contracting businesses that have been in operation for many years have certainly worked through a lot of the growing pains that many companies dealt with in their "infant" years. Most people just answer this question with a number, the number of years they have been practicing their profession or been with their company. But that potential client isn't really asking for a number. He or she is asking, "Do you really know what you're doing?" So, what type of answer should you be listening for, rather than just a number? Instead ask contractors to explain their education, experience, certifications and future goals. This is a perfect time for contractors to give you're their "stand out" speal, and most importantly, why it is a benefit to that client. Ask how they stay up to date on their area of expertise and talk about the resources they bring to the relationship including other specialists that may be employed by said contractors. For contractors it is important to share the types of clients you work with, especially if they are similar to the prospective client in front of you, this allows future clients to group themselves with past customers.
"East Coast Construction SD., Inc is a family owned and operated licensed commercial and residential construction company based out of Central Florida. Founded by Sean Carlisi and Diosvany Ramos in 2005, we have a strong belief that remodeling, and new construction should be a pleasant experience rather than one that feels like a nuisance. We're not a large company, but we're big enough to count on when you need us and small enough that you'll get personalized attention from a dedicated team of experienced professionals."
"How Can I Get in Touch with You? Who Will be in Contact With Most on a Daily Basis"
Once your project has begun, you should keep in regular contact with your contractor to make sure everything is going as expected, on a day-to-day basis an on-site supervisor will oversee all work being done within and around your home. The easiest way to keep in contact is to get your contractor's phone number, as well as those of any project supervisors, before the work has started. We think it's best to have daily communication with the contractor, either on the job site or by phone. If you have questions about your project or need daily or weekly updates, we suggest setting up specific times for getting information rather than constantly pulling away your contractor from the job site.
"At East Coast Construction Sd, we like to have regularly scheduled site meetings to talk with clients about the project's progress and expectations. Even if you have a complete set of architectural drawings and specifications, there will still be hundreds of questions that come up during construction. For small details or problems that can be resolved easily, e-mail your contractor or make a quick phone call."
Licenses, Insurance, and Permits
It's important that contractors carry any licensing and/or certification required for the specific trade or skill they practice. In addition, your municipality or state may require more general licensing, insurance, and building permits. For a homeowner's protection, it's also important that the contractor carry two kinds of insurance: general liability and workers' compensation. General liability covers damage to your home. Workers' compensation pays anyone working on the job site who is injured on the job. General contractors can opt out of workers' compensation for themselves but must provide it if they have even one employee. Any contractor who has the proper documentation will be happy if you ask for the paperwork verifying their company. It means they are working with an informed consumer and that is always the best way to have a great outcome. The relationship between the property owner and the contractor is a partnership that is built on trust, and trust is usually earned.
At East Coast Construction SD, we are proud of our Certifications and Memberships:
Florida Building Contractors License-
CBC125979
Home Builders and Contractors Association of Brevard (HBCA)-
The Home Builders and Contractors Association of Brevard (HBCA) is a professional, non-profit trade association, dedicated to the attainment of the "American Dream" of quality, affordable home ownership. We are actively involved in our local, state, and national legislative issues affecting our industry, and we are committed to providing educational and marketing opportunities to our members and to our community. As members of the HCBA we the importance of a cohesive political and regulatory effort on behalf of local, state and national matters that affect the home building industry.
National Association of the Remodeling Industry (NARI)-
Being a NARI member lets you know that our Company will work with high standard of honesty, integrity and responsibility to ensure that every project is planned well and done right.
National Kitchen and Bathroom Association (NKBA)-
Being a member of the NKBA allows you to see the level of commitment to building your expertise in product selection, space planning, materials and finishes, but also to the kitchen and bath industry as a whole.
National Association of Home Builders (NAHB)-
NAHB represents the largest network of craftsmen, innovators and problem solvers dedicated to building and enriching communities. Through the NAHB as a company we are constantly improving our knowledge, expertise, and savings ability.
Better Business Bureau (BBB)-
The Better Business Bureau is an organization focused on building trust between buyers and sellers. Customers leave reviews about companies, both good and bad, to help build business credibility on a more professional and reliable platform. Accreditation by the BBB identifies our company's trustworthiness and integrity.

"What Steps Will You Take to Protect my Property?"
Choosing a reliable contractor is possibly the most important decision in the construction or home renovation process. Before signing a contract, it is crucial to make sure your contractor and his/her subcontractors, if required, are properly insured, have no criminal pasts, and will agree to protect you from potentially being held liable for accidents or problems due to negligence by the contractor or anyone under his or her direction. There are a number of important steps that a property owner can take to reduce or eliminate the chance of a claim on their property. Most of these steps to prevent claims boil down to one thing, communication! While some steps may require some extra legwork or additional cost, these steps can save smart property owners time, money, and stress in the long run. Additionally, the construction contract should include an explicit standard of care provision stating that the contractor will use a certain level of care (i.e. that of an experienced builder, or a builder of premium homes in the particular area, or that level of care that is customary in the area) when building the home. This provision will give the owner something specific in the contract to point to if the contractor is not performing up to the standard.
Work with East Coast Construction SD
At East Coast Construction SD, we will check every box on your general contractor checklist. Our mission has always remained constant; provide high-quality, cost-effective construction projects on schedule which meet our clients' needs and exceed their expectations. Our expert contractors approach each construction project with unrelenting attention to detail at prices that our competitors are unable to match. Our team of building professionals manages the entire process of your home construction or renovation project from day one, ensuring an easier and more enjoyable project for your family. We promise high-quality work at a fair price, which keeps our customers coming back for all of their building needs. If you talk to our former clients, you'll hear that we are quick to respond and always respectful of your time and budget. ECC provides the organization and communication skills to get the job done the right way, from the initial design rendering to finalizing finishing touches. If you're looking for superior knowledge and professionalism coupled with a streamlined approach, we're the home builders for your Central Florida home. Start planning your project today.
Contact us for a free estimate and walk-thru