Debunking Common Renovation Myths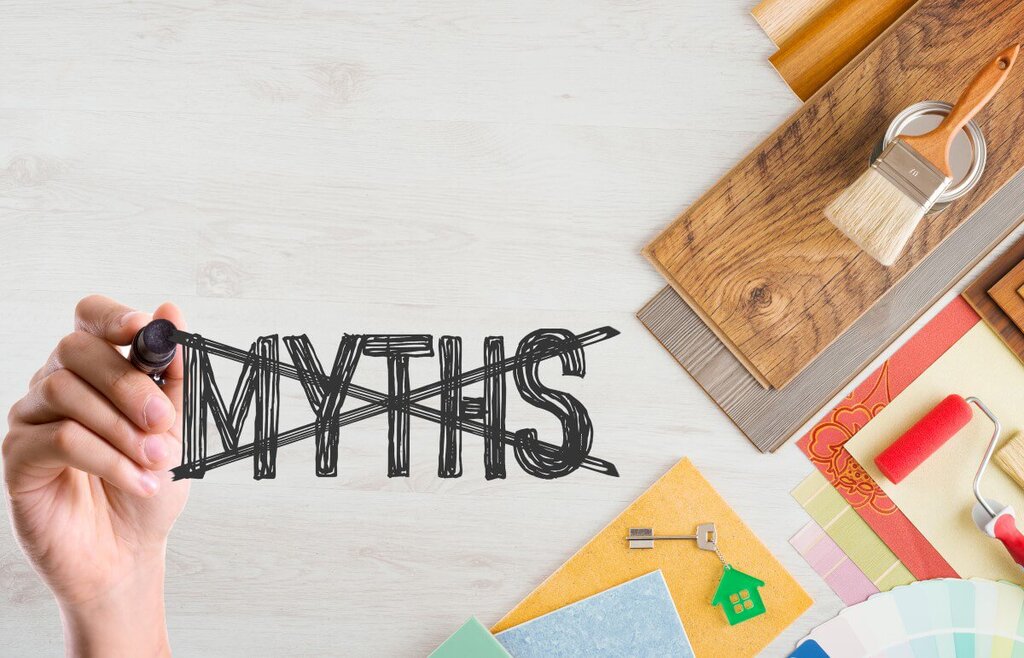 Renovation: Debunking Common Myths
With the rapid growth of technological changes in the remodeling industry home improvement is starting to become part of everyday lives. Home renovation is not something one does every day. In fact, many people do not understand the ins and outs of home renovation and remodeling, many are anxious about tackling the projects themselves or hiring a professional for fear of being ripped off. There are just too many renovation myths out there that it just creates unrealistic expectations. Truth is, there likely will always be something you could change about your house. So how do you know which moves are the best to make? There are so many potential projects to choose among, and a never-ending number of experts offering different guidance, it can be challenging to tell truth from fiction when it comes to determining the financial impact of a home improvement project. Its time to debunk some of these myths!
Contractors are Terrible at Communication
Many clients have the image of an overworked, gruff contractor who does not take well to questions or inquiries. General contractors not only focus on overseeing the construction materials, equipment, and labor, but they also act as a day-to-day liaison for owners, developers, architects, and subcontractors. Communication is not as simple as stringing words together. It takes preparation, a dedication to learning your audience, and finding the right words to connect with them and move them to action. What you say is equally as important as how you say it if you're hoping to have effective business communication skills.
Adding a Bedroom vs, a Bathroom
Another myth of home renovation is an added bedroom is more beneficial than a bathroom. In a strong housing market, the addition of an extra bath and bedroom can add substantially to the resale value of your home. In a sluggish market, home improvements may not pay for themselves, depending on how long you plan to stay in your home. Before you weigh on in this matter, check the room ratio of your home and look for apparent imbalances. You don't want a home with a lot of bedrooms and only one bathroom because it's not an ideal living situation. Extra bathrooms though seem to be more of a convenience than a headache.
Renovation is Faster, Less Expensive, and Hassle-Free
Recent studies have shown that Reality TV shows centered around construction and renovation have conditioned homeowners to believe that renovations can be done inexpensively as well as quickly. Depending on the extent of renovation, it is possible to be faster or less expensive, but no construction project is hassle-free. There are so many unknowns and potential for surprises when working with an existing structure. You have no idea what might be hiding behind the walls – asbestos, mold, bad wiring, poor insulation – and once you find it, you must fix it. Though this may seem scary for the saftey of your family, solving these problems when they arise will keep your family healthy and safe.