Cost of Popular Home Renovationss in 2020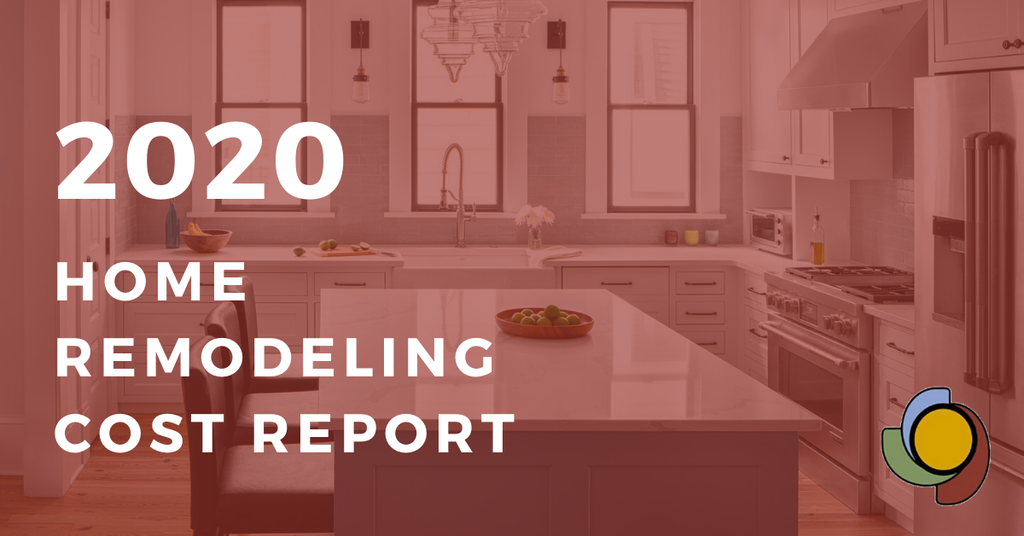 Common Kitchen Renovations
There are no two kitchen remodels that are the same, though many may be alike, each has its individual touches and mishaps. While preparing for a remodel remember to keep in mind that once the builders start to dig within your home, there may arise issues the surface did not prepare you for. This is when planning for backups, and even plan "c", can assist in a smoother and happier interaction between homeowner and contractor. According to popular models below is a list of the average prices and individual upgrades for "A, B, and C" options of homeowners:
Small: $5,000-$30,000. Upgrading lighting, faucets, paint, and trim, adding budget-friendly backsplashes and counter extensions, and knocking down non-load-bearing walls.
Mid-Range: $30,000-$65,000. Upgrading appliances and floors, and adding a tile backsplash, cabinets, and moderately priced counters.
High End: $65,000+. Adding custom cabinetry, stone or granite counters, high-end advanced appliances, overhead lighting, hardwood flooring and a new sink with faucet.
Common Bathroom Renovations
Determining your bathroom makeover budget can be tricky. First consider:
Room size.
Quality of materials. A concrete countertop could possibly be as cheap as $350, while a high-end quartz or marble countertop reaches prices in the $4000 range.
Changing the floor plan.
Making your bath larger, like converting a half bath to a full bath costs an additional $5,000+.
Type of fixtures, appliances, counters and finishes you choose. Make a plan that includes both design and budget before
Like kitchen renovations, bathroom remodeling projects come with a wide range of prices depending on the flooring, cabinets and countertops, and fixtures. The following list provides some estimations based on popular projects:
Small: $1,200-$4,500. Simple projects like tile replacement, sink replacement, and updating light fixtures can improve the look and feel of your bathroom at a lower cost and time commitment.
Mid-Range: $5,000-$12,000. Upgrading bathtub or shower, updating faucets, flooring and lighting, new tile in tub or shower, Installing a new vanity, freshly painted walls and/or new wallpaper
High End: $25,000+. Installing new cabinets (possibly adding a double vanity), replacing faucets, installing a frameless glass shower enclosure and/or a soaking tub, adding a recessed shower caddy, upgrading floor tile and wall tile for shower, new lighting, mirror and fixtures.
Full Home Renovations
The popular estimate to begin your home renovation ideas is $100-$250 per square foot. This price includes demolition and remodeling at a rough estimate. In most cases full home remodels are complete house reconstructions, thus the reason it cost "as much as a new house". In most cases homeowners can expect to spend between $100,000 - $250,000 for a complete home remodel. Below are possible larger or unforeseen renovations and their costs:
Plumbing: the average plumber charges between $250-$500 per house visit.
HVAC: HVAC costs range from $500 to $7,200 or more. You have many different options when it comes to choosing heating, ventilation and air conditioning (HVAC) units. Popular brands range in costs from $750-$4000.Other common tasks and average costs associated with your in-home climate control options are as follows:

Installing a new AC unit cost: $3,800-$7,500.
Installing a furnace cost: $2,600-$6,200.
Installing a heat pump costs: $4,000-$7,200.
Installing insulation costs: $1,400-$3,700.
Installing ducts and vents costs: $500-$1,900.
Installing solar panels costs: $16,500-$31,000.
Electrical: the cost of electrical is similar to plumbing, $250-$500 per visit.
Home-Additions: building an addition to your home generally begins on average at $25,000, depending on the extent of the renovation. Adding square footage and renovating to a more personal lifestyle are the two most popular home renovations, with limitless possibilities on both price range and functionality.
Roofing: Depending on the extent of both pitch and square footage, re-roofing generally costs between $5,500-$12,500.